Saturday, December 13, 2014
ENTER TODAY TO WIN ON DECEMBER 13th!
The December 13th deadline is fast approaching! WRL's Raffle for Resistance is an easy way to get a start on holiday giving, while supporting grassroots organizing against war and militarism.
Every year, members and friends carefully search within their communities and across the globe - some even within their personal collections - to find that special prize to contribute. This year's Raffle for Resistance offers a selection ranging from a 3-day getaway in the Sierras to a beautiful hand-woven traditional Tais from East Timor, and over a dozen other prizes between and beyond.
BUY NOW!
$3 per ticket; $25 for a full sheet of 12 tickets
BUY NOW!
$3 per ticket; $25 for a full sheet of 12 tickets
Raffle ticket donations are not tax deductible.
Your raffle contribution directly supports the campaigns and programs of War Resisters League in our efforts to end war and eliminate its root causes. We try to choose prizes that hold special meaning: unique, handcrafted items and/or those from people, organizations or companies who are members and friends in the struggle for peace and liberation.
Surprise a friend or two by sending in a few tickets with their names as well!  Support WRL'S grassroots fundraising by selling tickets at events.
Raffle Drawing: December 13, 2014
GRAND PRIZES
(a) 3 Nights at Rhode Island Country House
Enjoy a stay at this comfortable country house in the charming town of Little Compton, RI on the western side of the Sakonnet River. Near public beaches, wineries. Sleeps up to 6 people.
(b) 3 Nights at Cabin in the Sierras
Donated by members Jan and David Hartsough, this comfortable cabin, five minutes' walk from Echo Lake, CA, has 3 bedrooms, a living room, kitchen, and a deck looking out at the mountains and Lake Tahoe in the distance. Surrounded by national forest with lots of hiking nearby.
(c) Weekend in Evanston, IL
Organized by National Committee member Rosalie Riegle, this prize offers 1 night's free lodging at the elegant Margarita Inn with luxury continental breakfast, 2 free lattes at Delbe's Kitchen, Evanston's friendliest coffee shop, and a $25 gift certificate for participating Evanston stores. If Rosalie's in town, she'd be happy to escort you to an almost daily demonstration in Chicago, if you offer to help hold the Chicago WRL banner.
(Sorry, travel is not included for grand prizes)
2nd Prize – South African Gift Bag (a)
Personally chosen by National Committee member Ellen Barfield, this gift bag includes a khadi cloth, a Robben Island book and key chain, a migrant labor camp book, a woven grass tray, and a small carved lion.  
3rd Prize – South African Gift Bag (b)
An assortment of items from War Resisters International's conference in South Africa, Small Actions – Big Movements. A conference t-shirt, bag, and 3 posters; also including beaded animal key chains.
4th Prize – Turkish Goodies
Brought back from Istanbul by National Committee member Ellen Barfield, this offering includes a t-shirt, pillow cover, and a ceramic tile.
5th Prize – Iraqi Cookbook
Tracing Iraqi cuisine to the dawn of recorded history, Nawal Nasrallah's Delights from the Garden of Eden: A Cookbook and History of the Iraqi Cuisine includes hundreds of recipes; many are vegetarian-friendly.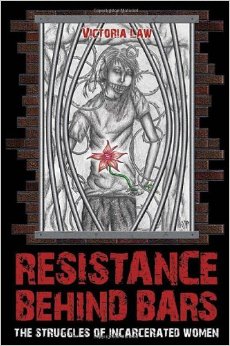 6th Prize –
Feminist Histories, Feminist Victories
Book Set
2 books documenting struggles for freedom and dignity led by women in the US. Winning the Vote: The Triumph of the American Women Suffrage Movement by Robert PJ Cooney, Jr.;   by Victoria Law.
7th Prize – WWII Resisters Book Set
3 books documenting heroic conscience and determined refusal during WWII. A Few Small Candles by Larry Gara and Lenna Mae Gara; Men of Peace, edited by Mary R. Hopkins; Out of Bounds by Chuck Worley.
8th Prize – Radical Lives, Radical Thought Book Set
2 books telling stories of lifelong commitment to radical thought and action. Howard Zinn: A Life on the Left by Martin Duberman; The Admirable Radical: Staughton Lynd and Cold War Dissent, 1945-1970 by Carl Mirra.
9th Prize – House Dressing by Pacifeast
Prepared by WRL New England's Rick Gaumer and Joanne Sheehan, this salad dressing lures WRLers from afar to weekend-long meetings! Feast on 4 pints of this special recipe. Includes tahini, tamari, garlic, ginger, and lemon juice.
10th Prize - Hand-Woven Tais
The tais is East Timor's traditional textile; this beautiful, hand-woven one is typical of those created by East Timorese women and makes a wonderful throw or wall hanging.
11th Prize – Chicago Athletic Club Membership
This prize offers Chicago-based members and friends 2 free months of all-access gym membership at any one of the 6 affiliates of the Chicago Athletic Club.
12th Prize – Courage to Resist/Chelsea Manning Gear
Organized by National Committee member Bob Meola, this offering includes 3 Chelsea Manning t-shirts and a book donated by our friends at Courage to Resist.
13th Prize – WRL Gear
Wear antimilitarism on your sleeve! Or at least on your chest and shoulder, with a WRL t-shirt and 90th anniversary tote. Looking for something to carry around? This offering includes WRL's edited collection We Have Not Been Moved and our perpetual calendar, 90 Years of Revolutionary Nonviolence.
BUY NOW!
$3 per ticket; $25 for a full sheet of 12 tickets
Raffle ticket donations are not tax deductible.