ELECTION of AT-LARGE MEMBERS
to the WRL NATIONAL COMMITTEE
The National Committee
The National Committee (NC) is WRL's highest decision-making body. The NC  meets twice a year in New York City and at other times by conference call to shape the WRL's programs, policy and direction and set its budget.  (The Administrative Coordinating Committee, a subcommittee of the NC, meets monthly in New York City for day-to-day oversight of the operations and staff of the National Office.)
The NC consists of 21 to 24 members, all of whom must be members of WRL, i.e., signers of the WRL pledge:
Seven ACC members: One from each of three standing committees - Finance, Fundraising, and Personnel - and Four at-large ACC members.  Note that the ACC has the ability to include up to two members from outside New York City.
 
One from each of two Network Task Forces – currently International and War Tax Resistance
 
Three to Six Organizing Reps - At least one person from each of these three categories:
1. Program reps: Those working on WRL programs as defined by the Organizing Team's program proposal: currently OT's campaign, promoting nonviolent social change, and counter-recruitment work.
2. Local organizers: People active with WRL Locals and Affiliates or who serve as Contacts.
3. Allies: People who are working with WRL, although WRL is not their primary organization.
Nine members elected by the WRL membership:
Five Regional members: Midwest, Northeast, Northwest, Southeast, Southwest
Four members from Frontline communities: people of color (African-Americans, Asian-Americans, Latina/os, Pacific Islanders, Native Americans, Arab-Americans and others who identify themselves as non-white), women, people with disabilities, and people who identify as LGBTIQ..
This election and this ballot are for the at-large members from regions and from frontline communities only. Incumbents are designated with an asterisk on their statements and on the ballot. NC terms are three years.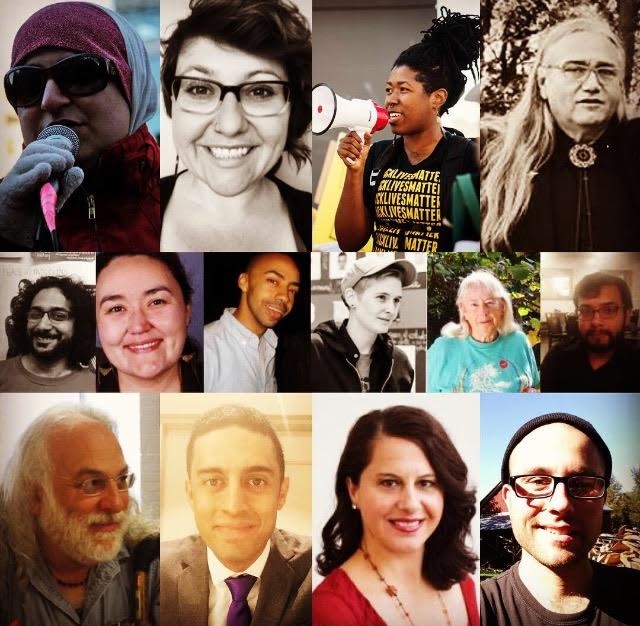 How Were Candidates Chosen?
Nominees were chosen by inviting WRL members, local groups, and NC members to make nominations. All nominees on the ballot have signed the WRL pledge and agreed to serve if elected.
Who May Vote?
Only WRL members should vote. If you are not sure that you are a member, simply indicate "I agree" to the pledge at the end of the online ballot or sign your name at the end of the paper or electronic ballot.
When Are Ballots Due?
Please fill in the ballot and return by November 30, 2016
To vote using the paper ballot, download the ballot here [4] and return to WRL at the address on the ballot.
Although there are few contested elections this time, we urge you to vote and to consider who you would nominate for the next NC election.