WRL's work is directed by its highest decision-making body, the National Committee (NC). The NC meets twice a year and has a New York-based Administrative Coordinating Committee that meets more frequently.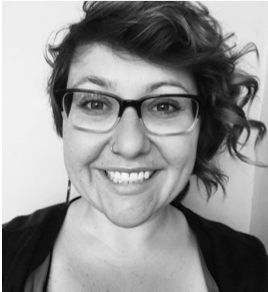 Jerica Arents
Jerica Arents teaches in the Peace, Justice, and Conflict Studies program at DePaul University in Chicago, IL. Her ongoing interests center on racism and it's connection to state violence, both here in the U.S. and abroad. She has worked in solidarity with the Afghan Peace Volunteers in Kabul, as well as survivors of torture in Chicago. Jerica also serves as an organizer with Witness Against Torture, a campaign to close the prison at Guantánamo and end U.S.-sponsored torture worldwide. She facilitates anti-oppression workshops and nonviolent direct action trainings.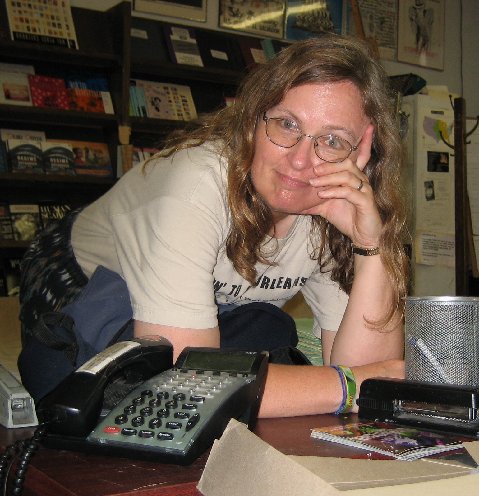 Ellen Barfield
Ellen Barfield has been a full-time peace and justice activist for nearly thirty years. In addition to being on the board of the War Resisters League, Ellen is the coordinator of the Veterans for Peace Baltimore Phil Berrigan Memorial Chapter, and works on national committees of VFP, Women's International League for Peace and Freedom (WILPF) and School of the Americas Watch. She served in the U.S. Army from 1977-1981.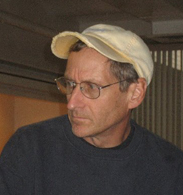 Rick Bickhart
Radicalized during the early 70s, discovered WRL in 1982 and have never left. Started out as a dairy farmer but for the last 35 years have made a living as a graphic designer and art director, prefer to be hiking in the mountains rather than in front of this damn computer where I am too often, father of two beautiful daughters, lucky partner to my very best friend, war tax resister and anarchist because I have to be, volunteer at local homeless shelters and food banks, jazz gives me comfort, can't wait to put in the garden, love a good mystery or a good political essay, don't bother with TV but can't wait to see the next good movie, and hope to someday to have a fraction of the courage of Ralph DiGia. WRL is my political home and home to many very fine friends.
Matthew Daloisio
After graduating Loyola College in Maryland, Matthew Daloisio worked with AIDS advocacy organizations in Boston, MA and then lived at Haley House, the Catholic Worker in Boston. He currently works with the GI Rights hotline, the War Resisters League, and the Kairos Community in NYC and is an associate editor of The Catholic Worker newspaper. Matthew and his wife Amanda live in New York's East Village.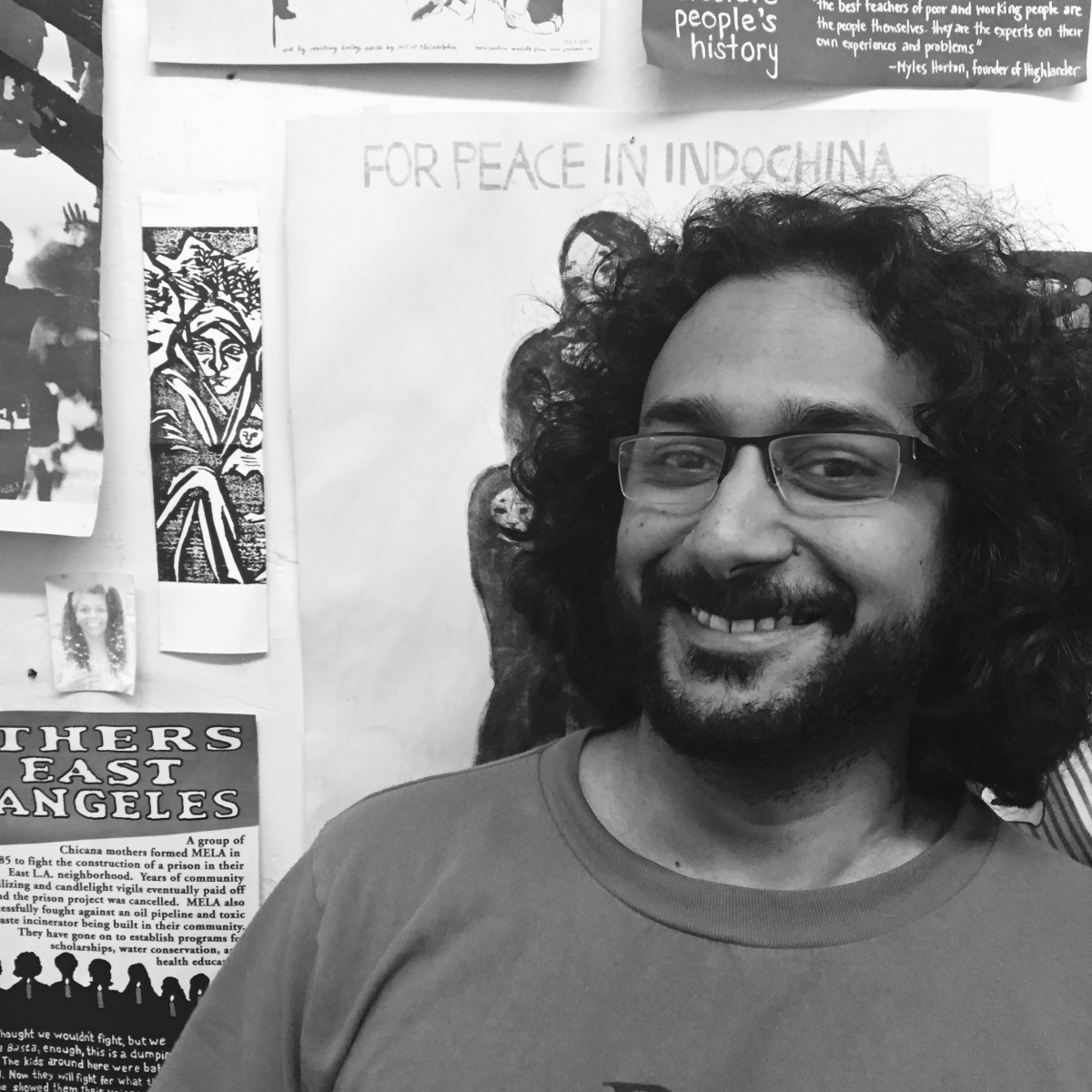 Skanda Kadirgamar
Skanda started at War Resisters League as a Freeman Intern in 2012. He has been an active participant in WRL's work ever since and volunteers with the organizing task force. Skanda is also a member the South Asia Solidarity Initiative, where he helps cultivate transnational relationships with activists working against militarization, its effects and the influence of right wing political movements. These experiences have helped him become an aspiring political writer. He is currently involved in starting a magazine covering politics in South Asia and its many diaspora communities.
 
Noura Khouri
My name is Noura Khouri. I am Palestinian, diaspora from the Bay Area and have worked for the past decade as a human rights activist, campaign strategist and community organizer. I lived in Cairo, Egypt from April 2011 until January 2013, where I went to witness and be in solidarity with the Egyptian revolution. Prior to my time in Egypt, I co-led the Middle East Peace Program, for the American Friends Service Committee for 3 1/2 years and have led many field campaigns including in Las Vegas for Peace Action West during the run up to the 2008 Presidential elections - to call for an end to the war in Iraq and an end to nuclear weapons. Prior to that I worked for refugee and human rights organizations in occupied Palestine from 2005-2007 and again in 2003, when I did nonviolent direct action against the occupation, with the International Solidarity Movement.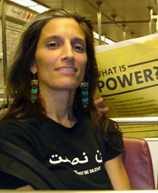 Susan Kingsland
Susan has worked for many years in a range of international peace movements, including the Central America solidarity movement and movements in solidarity with the Palestinian people.  She was part of the group which produced and advocated around the "We Will Not Be Silent" tshirts, written in English, Arabic and Hebrew. She has worked in a number of housing advocacy organizations and is currently Director of HR and Operations at Brooklyn's Fifth Avenue Committees. Susan is a member of WRL's Personnel Committee and is our representative to War Resisters International.
 
John M. Miller
John M. Miller is a co-founder and National Coordinator of the East Timor Action Network where he coordinates ETAN's New York chapter and directs ETAN's Foreign Bases Project. He is author of numerous articles and pamphlets, and editor and/or publisher for several newsletters and magazines. He served as staff for a Parliamentarians for East Timor observer mission to the 1999 referendum in East Timor and has made numerous visits to East Timor. John has appeared on CNN, CNBC, BBC, Canadian Broadcasting, Pacifica's Democracy Now! and a numerous local radio programs.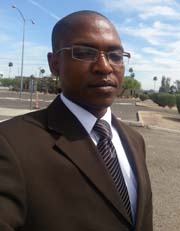 Sixte Vigny Nimuraba
Sixte Vigny Nimuraba is currently the convener of WRL's International Task Force. He has been a peace activist for many years, starting his journey in Burundi after the civil war which started in 1993, taking away thousands of Burundian people. He resisted taking part in the conflict and refused to take up any weapon even if other youth were massively involved in violence. After he completed his undergraduate studies, he held many positions in the oldest Burundian human rights organization,  Ligue Burundaise des droits de l'Homme, "Iteka".  He was respectively a regional coordinator of the Monitoring of Returnees Project in the Northern provinces and Southern provinces of Burundi. From this human rights work, he got interested in peacebuilding and conflict resolution and decided to start his graduate studies at George Mason University's School for Conflict Analysis and Resolution.  In addition to being a WRL member, he is a member of the Peace and Justice Studies Association, the International Peace Research Association, the American Education Research Association.  He is also a former Shinnyo Fellow (Shinnyo-en Foundation), where his   project, "Building Inter cultural Bridges at GMU", brought together international and American GMU students through dialogue. In 2013, He received the John Burton Award for   excellence in academics as well as an emphasis on understanding the role of human needs in promoting conflict .Currently he is the Genocide Prevention Program Assistant in the same school and is working closely with the Burundian civil society and other organizations to prevent violence before, during and after the 2015 elections.