Dear Friends,
My name is Ana Conner, and I'm a fundraiser at Astraea Lesbian Foundation for Justice. I'm also a volunteer and monthly sustainer at WRL. Specifically, as someone who is a part of the movement and works to secure funding for social justice, I'm calling on you to join me in supporting WRL. Here's why.
As a young, queer black woman, my fear of what this current political moment means hit hard when I saw a demagogue take the stage to accept the presidency. WRL reminded me that not only have we been here before, but that rampant state-sanctioned violence, bigotry, and repression has always existed, all over the world.
It is this insight—this grounding—that beckons me to lean in and tell you, sincerely, that supporting WRL is very important right now.
We are 93 years young, with cross-generation membership. We have the historical knowledge of where focus is needed now. We have young folks reinvigorating the peace movement, bringing new insight to our strategies and tactics of resistance.
Our movement exists because of you and our ancestors that paved the way. We are not supported by the government, corporations, or foundations that dictate what movements do and when. It's moments like this that make this decision a good one. But in order to ensure long-term sustainability for nonviolent resistance to war, racism, sexism, and exploitation, we need your financial support.
In solidarity,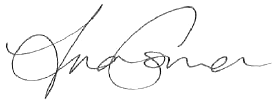 Ana Conner