Overviews about the tear gas industry: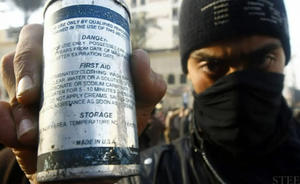 "U.S. Tear Gas, Rubber Bullets Suppress Peaceful Uprisings Around the World" // Click here
"Tracking Tear Gas" by OWS Global Justice Working Group // Click here
 
Images & Comics:
Click here for a comic in English on Tear Gas Economics and more by Ethan Heitner and the Global Justice Working Group at Occupy Wall St. (Arabic language edition here.)
Click here for an image gallery devoted to Tear Gas.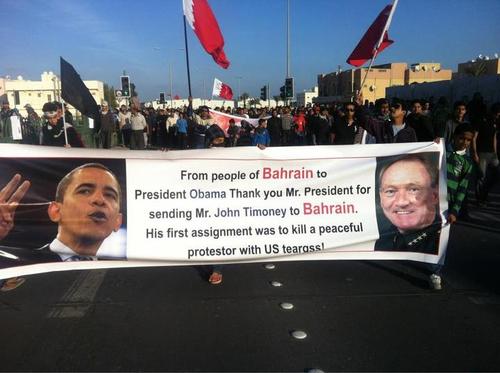 January 2012, Manama, Bahrain
Organizations:
Bahrain Center for Human Rights
 Critical Resistance
 

 Omega Research Foundation
 

 Physicians for Human Rights
 U.S. Campaign to End the Occupation
 
Videos:
"Made in the USA: Tear Gas on the Streets of Cairo" // Documentary about US tear gas in Egypt.
Split Normality // Documentary about the crushing of the Syntagma Square occupation
The Battle for Attica Square // Documentary about immigration in Greece
 
Learn more about US "military aid" and weapons sales:
Learn about "Direct Contract Sales" and "Foreign Military Sales," and the differences between the two (contains figures for total sales from the US, by country)
US Department of Defense website on "security cooperation"
List of press releases for all foreign military sales
Overview of Leahy Law and vetting process // Click here (Human Rights Watch)
 
Reports:
ACLU: Pepper Spray Update: More Fatalities, More Questions
Amnesty: Arms for Internal Security
Physicians For Human Rights: Weaponizing Tear Gas: Bahrain's Unprecedented Use of Toxic Chemical Agents Against Civilians
Physicians For Human Rights: The Use of Tear Gas in the Republic of Korea: A Report by Health Professionals
B'Tselem: Crowd Control: Israel's Use of Crowd Control Weapons in the West Bank
Seattle Forecast: Tear Gas Clouds and Chronic Health Problems
 
Other:
"Tear Gas Identification" //  Blog dedicated to documenting and identifying photos of tear gas canisters.