Police departments across the U.S. are vigorously trying to rebrand themselves in the face of powerful movements challenging the harm they cause to so many. A key aspect of police department PR campaigns is to push "diversity" and invest heavily in recruitment initiatives. The police's crisis of legitimacy means less people are joining the force! That is why we launch "So You Wanna Be A Cop": Get yours today!
FREE: Download So You Wanna Be a Cop? in English and Spanish here:
So You Wanna Be a Cop?
¿Piensa usted que quisiera ser policía?
After decades of fighting recruitment by the U.S. Military, War Resisters League is proud to launch a counter-police recruitment brochure and workshop intended to dispel the myths yet another state institution is using to enroll young people across the country: the police.
You might have seen the ads in your city or town: officers of all races and genders smiling proudly, inviting young people of color to join and "Be the Difference" you most want to see in your community. The phrase "We Want You" doesn't just come from the Army anymore. Among the many things these campaigns don't talk about--in addition to deeply rooted police violence and militarized mentalities of course--is that these diversity campaigns simply don't work. In cities where police departments are as diverse as their constituents, cops use force – including lethal force – just as much, if not more.

'Adding more officers of color to police departments is like  putting a band-aid on a broken leg: It might hide the problem but it won't fix it.'
What these recruitment campaigns in fact reveal is the deep crisis of legitimacy in American policing. This illegitimacy has been best exposed through the Movement for Black Lives, shining a light on the national crises of police violence and the school-to-prison pipeline. Since this resulted in a dip in applicants for Police, their PR departments have struggled to rebrand and recruit. As a young person in Philadelphia being recruited last year put it:
"I know some of my friends don't wanna become a cop, because what they say about us. Or it's not cool to be a cop because of what they do.
I see different black American people getting frisked every day, and being treated like they're nothing."
We're not going to let them get away with this. We know that the U.S. goverment is now both pushing budget cuts which make it harder to find a job that can support loved ones while at the same time deploying more and more police to solve those very same issues caused by rising inequality: homelessness, inadequate schools, mental health crises, and beyond. We need to have these difficult but compassionate conversations within our communities, to keep pushing towards a society that prioritizes human needs, not repression and incarceration.
 
Order this brand new "So You Wanna Be A Cop" brochure now and to help community organizers engage in the tough but necessary conversation about police recruitment wherever you are!
---
ORGANIZE A WORKSHOP: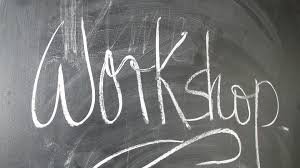 Do you work with a community targeted by police PR about 'diversifying' their departments? Well download our interactive workshop "HOLD UP! So You Wanna Be a Cop" and tell us how it went! Geared towards young people considering joining the police force, and looking for a well-paying job, this workshop breaks down police recruiter lies, as well as the reasons why a young person wants to be a cop in the first place.
Workshop goals:
Participants understand police departments across the country have powerful branding projects and think about how to recruit you.
Participants understand the common myths about becoming a cop.
Participants think critically about why you would want to join the police force, and what other ways of helping your community are.
Participants desire to lead this work yourselves in the role of facilitator in your communities.
---
FURTHER READING: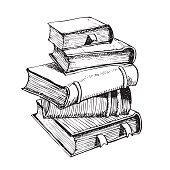 Don't take our word for it, check out these samples of police department recruitment campaigns across the country:
LAPD
Chicago PD
Dallas PD
Philly PD
NYPD
 
For a recent example of the recent ups & downs in police recruitment, check out the Philly PD:
---
BLAST THESE INFOGRAPHICS: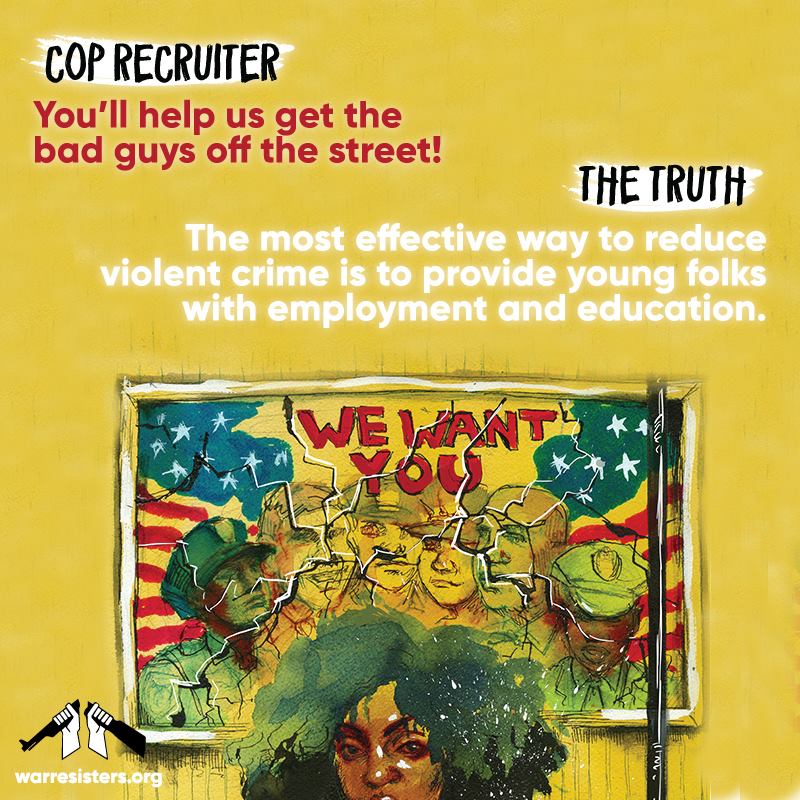 Help us get the truth about policing out there by using your social media reach and sharing + spreading these graphics that expose the lies of police recruitment.
---
Order "So You Wanna Be A Cop" now!
You can also download So You Wanna Be a Cop? here:
So You Wanna Be a Cop?
¿Piensa usted que quisiera ser policía?

---