Over the weekend, and on Giving Tuesday, you gave just over $3,200 for antimilitarist futures! Thank you.
You can still give to sustain our work building an international, intersectional, and intergenerational antiwar movement organizing to end all systems of exploitation. 
Here's some of the work you help make possible: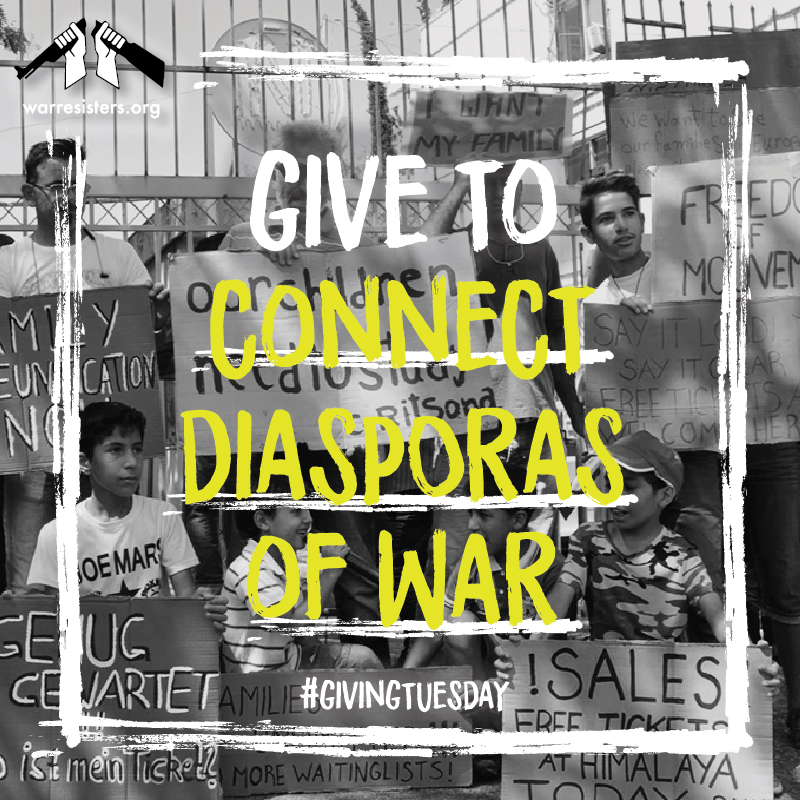 We connect diasporas of war in the west with war refugees abroad, collectively organizing for real family needs like reunification.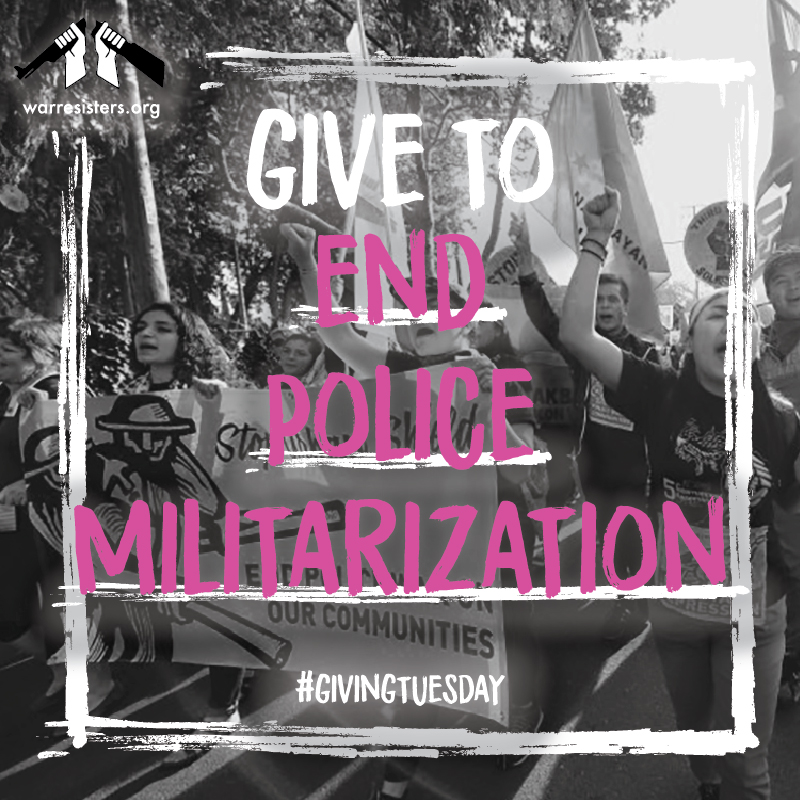 Our national No SWAT Zone campaign, organizes against SWAT trainings and arms expos that train police forces as "warrior cops."
We hold nonviolence trainings and workshops across the country, spreading a framework of strategic nonviolent resistance. 
We're able to build capacity for the movement, harnessing the skills of folks from queer and trans, poor and working class, and Black and brown experiences.